ZanteNetWiFi team is available every day 09.00-21.00 to offer the right solution for your needs. Guided by the provision of services that respect and support the customer, we have direct telephone lines in Greek, English, and Italian, operating on a 12-hour and 7-day basis, to provide information and address technical or procedural issues.
Communication methods:
For information on connections/new installations:
E-mail: info@zantenetwifi.gr
Telephone: +30 26950 65142
Fax: 26950 65143
Mobile: +30 6972169359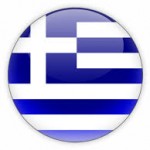 For Technical Support:
E-mail: support@zantenetwifi.gr
Telephone: +30 6974564220
Alternatively, you can fill out the contact form on our website and we will contact you immediately.






ZanteNetWiFi is here for you to offer complete solutions for home and business wireless networks, covering every need.